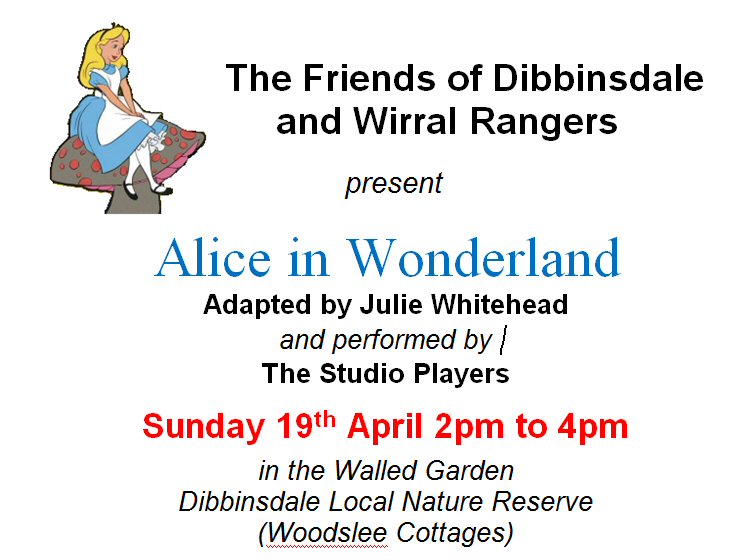 See News & Events page for more details.
Pond Work…The large fishing pond near the rangers office will be de-silted this week. This is to improve the nature of the pond and will take about three days. Fishing during this work will not be advisable.
We held our second  Winter Warmer on Dec 7th 2014 and it was a great success. Everybody who came seemed to enjoy themselves and have a good time. Making Xmas decorations proved to be very popular, (if not always ending up with the desired result!) as did the excellent burgers and of course all to the live carol singing from the choir.
Outdoor Theatre arrives in Dibbinsdale…..The Studio Players presented "Mary Queen of Scots" in the Walled Garden (behind the Visitor Centre) on Saturday 16th August .  Many of the audience arrived early and brought picnics.  The rain held off and an excellent evening was had by all.
A brief survey last April noted about 80 different plant species growing in the Reserve and there will undoubtedly be more to add to the list as more areas are surveyed and the Summer arrives. (More details to follow). A new technique for surveying the habitat called Rapid Assessment Method is now being trialed by Cheshire Wildlife Trust and several area within Dibbinsdale are now being surveyed this way.
Boden's Hey Meadow was full of wild flowers last June. There were significant areas of Yellow-Rattle (also called Hay-Rattle). This is very important as it helps keep the grasses in check and permits other wild flowers to grow.  These include common spotted orchids, a range of clovers (white, red & zig-zag), birdsfoot trefoil , black knapweed (aka hardhead) and betony. We have also found crosswort which has small flowers with a peculiar honey-like scent.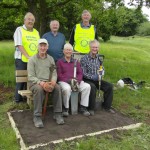 In addition to the lovely wild flowers the meadow now also has a new seat This was designed and adorned with carved owls by Alan ,our Ranger. It was erected on site by a team from North Wirral Rotary Club.  For a good look at the seat and the great view it affords a visit is highly recommended.
Bodgers Shed.  A major project to build a Bodgers Shed for woodland crafts is now underway. The original shed was very old and had become unsafe.  The new structure is now complete and fitted out with traditional greenwood working equipment including pole lathes and shave horses. See the Projects page for details.
Brotherton Park and Dibbinsdale Local Nature Reserve is located between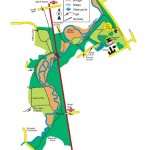 Bromborough and Spital on the Wirral. It broadly borders the course of the River Dibbin for almost two miles.  Many different wildlife habitats are represented in the Reserve including ancient woodland, willow carr, reed beds and wild flower meadows.  It also includes areas associated with the Victorian estate such as managed parkland, a walled garden and a fishing pond. There is also a Visitor Centre located, as is the Rangers Office, in the buildings that were once the estate stables.